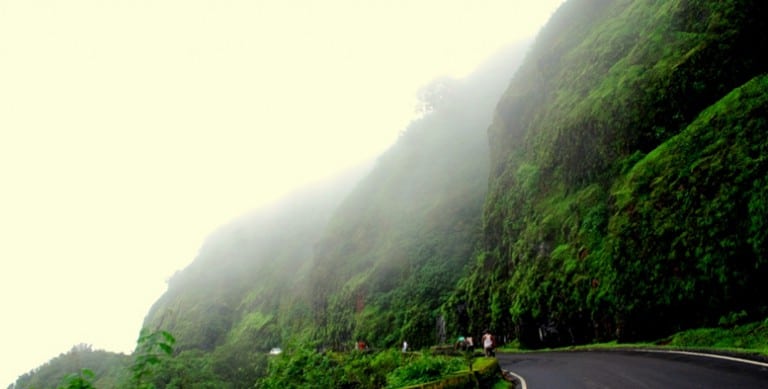 Amboli Hill Station
If you are in pursuit of peace and solitude, visit Amboli hills, a tranquil hill station on the Western Ghats, surrounded by thick forests and tree canopied hills.
Amboli lies in the Sahayadri Hills of Western India, one of the world's "Eco Hot-Spots" and it therefore abounds in a variety of fairly unique flora and fauna.
Situated 690 meters above the sea level, it is the last hill station before the coastal highlands of Goa. On the coastal side, Amboli peers over the tree lined sandy ribbon of the Konkan coast on the other three sides; you are rewarded by a magnificent panorama of the sweeping valley.
Historically, Amboli village came into being as one of the staging posts along the road from Vengurla port to the city of Belgaum, which was extensively used by the British to supply their garrisons in south and central India.
You can visit the numerous viewpoints for a pleasant view of the lush hills and fertile plains. The Bauxite Mines, 10 kms away, is a pleasant and very different excursion. Amboli has a cool and invigorating climate, a welcome respite in summer.
Golven Resort makes every arrangement for you on this eco-friendly hill station that promises every experience to get lost into the spectacular beauty of nature, nurturing the poet in you.
Also, you can enjoy numerous mountain experiences like trekking, trailing, rock climbing together with jungle safaris, camping etc.
Waterfall rappelling in rainy season will be a fantastic idea for adventure lovers.
You will love to bath in waterfalls gushing down from the hills.
Hiranyakeshi River, Nagartas fall, Narayangad, Mahadevgad, Kawalesad are some major points worth visiting.
It is very interesting to see the river originate from inside a cave.
Amboli is an ideal retreat for the vacationers searching for seclusion and solace; Travel themes believes.
The hills of Amboli village provide one of the sources of the Krishna River (The Ganges of south India) and an ancient Shiva temple (called Hiranyakeshi) exists at the cave where the water emerges. Legend has it that there are 108 Shiva temples in and around Amboli of which only a dozen have been uncovered, one as recently as 2005.
If you're looking to spend a few days in splendid isolation with your family, Golven Resort welcomes you to Amboli – a nice get-away from the noisy city life. Don't miss the chance to feel the silence of the forests and hear the chirping of the birds.